The purpose and efficiency factor of the space is a high priority for the modern living room furniture design. But fashion and style give the room visual freshness and relevance.
However, modern furnishing ideas are mentioned in this blog. Let's get going!
SUSTAINABLE & NATURAL FURNITIRE
Feel even better about your love of rustic and natural styles by picking pieces with an eye on the environment. Look to reclaim or sustainably grown wood, rattan, and bamboo or recycle materials for stylish finds that are equally Earth-friendly.
JUNGLE PATTERNED FURNITURE
Show off your wild side with jungle printed designs that inspire your maximalist side. Mix in smaller pieces such as chairs, cabinets, and ottomans with your favorite neutrals to add intrigue without overwhelming your space.
UNIQUE METAL DESIGN
Branch out from classic designs with metal pieces or elements with all the right angles and curves. Try intricate metalwork pieces in rugged black for an industrial or farmhouse space or look to glimmering brass, silver, or gold to add visual appeal to a mid-century or glam room.
MID-CENTURY MODERN DESIGN
The latest mid-century modern furniture pieces lean on the sleek lines and bold colors of retro design to create a sophisticated space with a polished appeal. Look to wood grain, funky patterns, and touchable textures to capture the essence of this iconic style
ARTISAN-INSPIRED LOOKS
Bring worldly flair to your space with artisan-inspired designs featuring handcrafted elements, natural materials, and that perfectly imperfect aesthetic. Mix and match pieces for a one-of-a-kind space that looks curated straight from your overseas travels.
MULTI-FUNCTIONAL FURNITURE
Originally designed with small spaces in mind, these clever pieces provide a blend of style and function to get the most out of your space. Look for options with charging ports, hidden storage, or adaptable pieces you can move and repurpose as needed.
NATURAL MATERIALS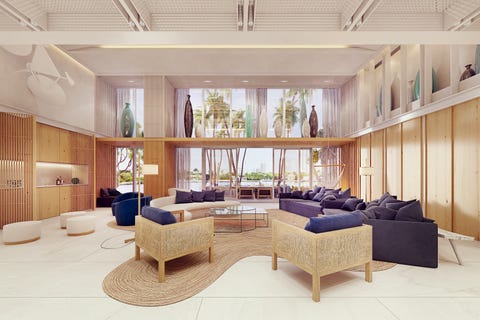 The use of new materials, as well as natural and organic materials, is something people have begun requesting in our designs. We see this shift as the next wave of environmentally-conscious proactivity.
FRENCH MODERN DESIGN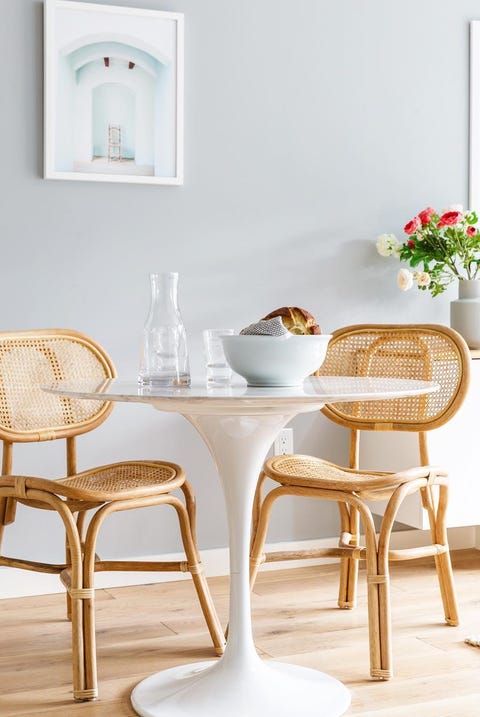 The furniture trend we see the most is the reemergence of French modern design. We're seeing this in the rounded shapes in upholstery furniture, the use of a cane in wooden pieces, as well as off-kilter shapes in mirrors and accessories.
ECO-FRIENDLY FURNITURE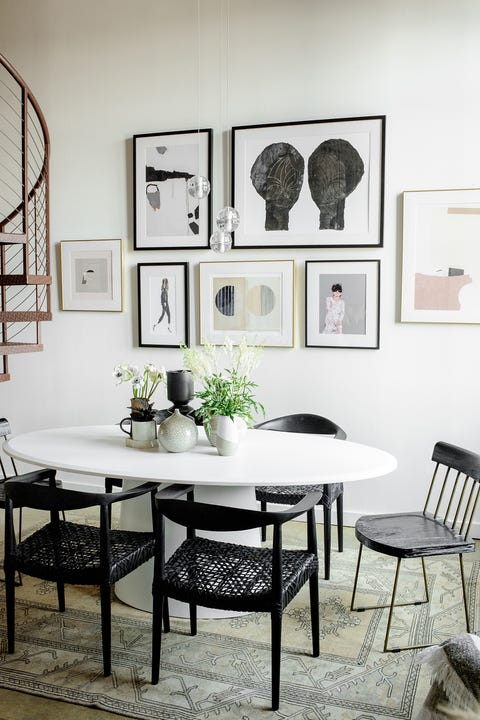 The focus on sustainability and waste-reduction is resulting in eco-friendly furniture that we'll be seeing more of over the next year. Furniture designers are getting creative with materials like concrete and bamboo, making pieces that are eye-catching and inspiring while keeping the environment in mind. One Kings Lane offers fun little accent pieces in white concrete like this Magic Cube that can be added to any room.
GUSTAVIAN AND PAINTED GARDEN FURNITURE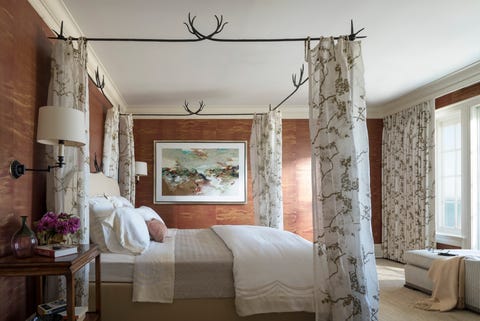 Pretty is back! We're shifting away from more brutalist pieces and moving towards slender, graceful, and pretty furniture–think Gustavian or delicate painted garden furniture.
RATTAN AND WICKER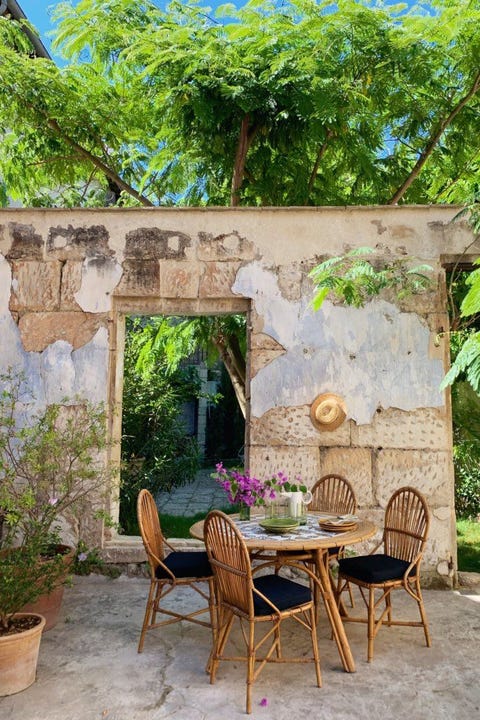 Rattan and wicker are having a resurgence; it warmly reminds me of my childhood and has evolved in fresh and exciting ways whether in chairs, tables, or lighting. It is the perfect layer to balance modern and traditional style.
SCULPTURAL FURNITURE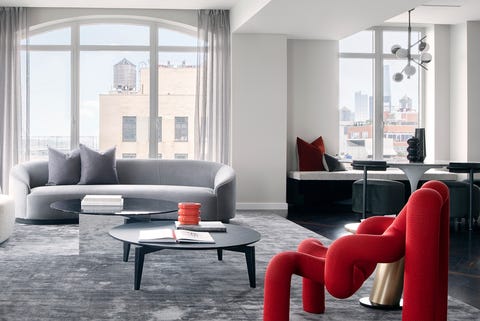 There is a growing trend towards the use of unusual, unique pieces of furniture that I think will continue to grow in 2020. There will be pieces that create a sculptural moment, made from textural, organic fabrics such as boucle, boiled wool, canvas, sisals, and natural wood. People want something unique, but they're also mindful of product quality, eco-friendliness, and sustainability.
TEXTURED ACCENTS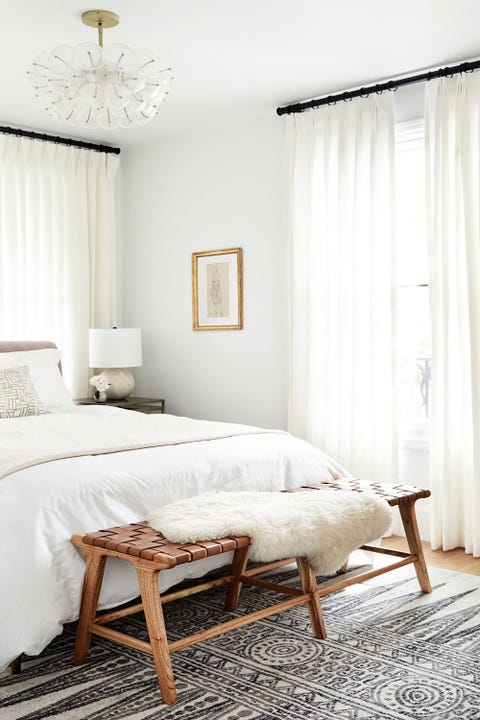 The texture is here in a big way and showing no signs of losing popularity. From the increase in caning accents, metal grills, shattered glass, brass sabot detailing on tables, and the rough-hewn woodwork seen on today's new furniture items, the texture is the new pattern when it comes to making a visual statement. Of course, textiles will be rich and full of lush and interesting textures as well.
EUROPEAN-INSPIRED DETAILS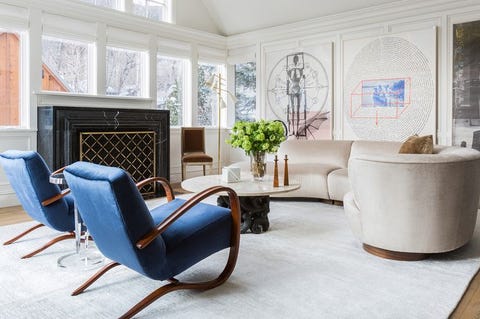 Furniture with European-inspired detailing is trending. German and Italian influences can be found in the sloping arms of couches, knife-edge welts, metal legs, and more. I am even seeing traditional furniture brands embracing the trend, offering European silhouettes and features for the first time.
LARGE ORGANIC MIRRORS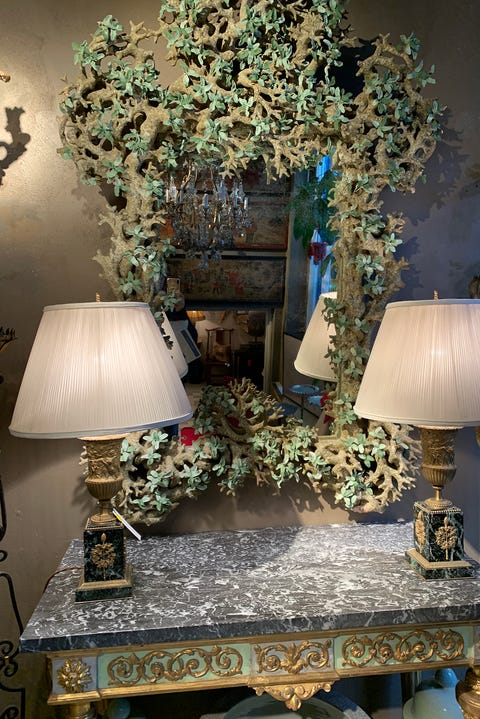 Instead of art, large, organic mirrors are statement pieces that can be a focal point in an interior, like a dressing room or bathroom. They are functional pieces that act as both art and decor
ART DECO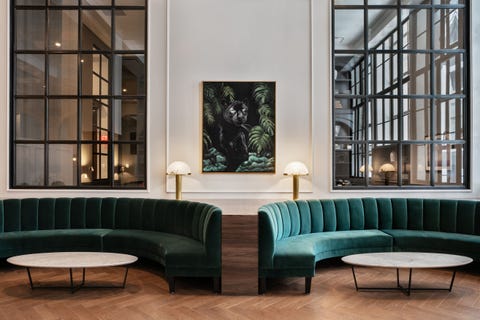 Lighting is so important in any design. For 2020, you can expect to see an increase in French modern and Art Deco modern lighting designs.
STATEMENT FURNISHINGS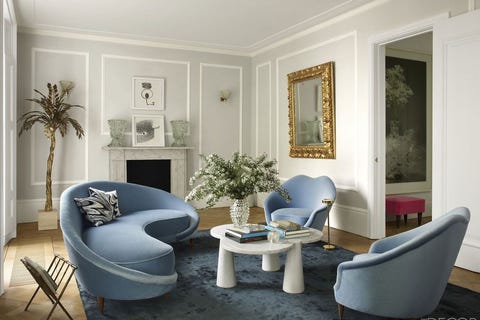 Everything is cyclical in design, and right now. We're seeing the resurgence of '80s trends, like curved sofas and other upholstered furnishings. We're also seeing a focus on statement pieces and furnishings that play with scale-like oversized lamps.
These are some of the ideas for furnishing your living room. However, these ideas can be utilized for designing your homes or by interior designers.